Helping the environment, one vehicle at a time.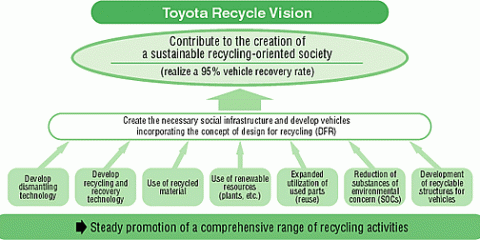 We all know that saving the environment is important. That's why Toyota has been initiating and keeping up with sustainability improvements since the 1970's. Did you know that Toyota, as a whole, recycles over 90% of our materials? Toyota is doing what it can to keep our Earth clean by developing sustainable energy vehicles, reusing viable parts, and ensuring that car batteries are disposed of in a not toxic manner.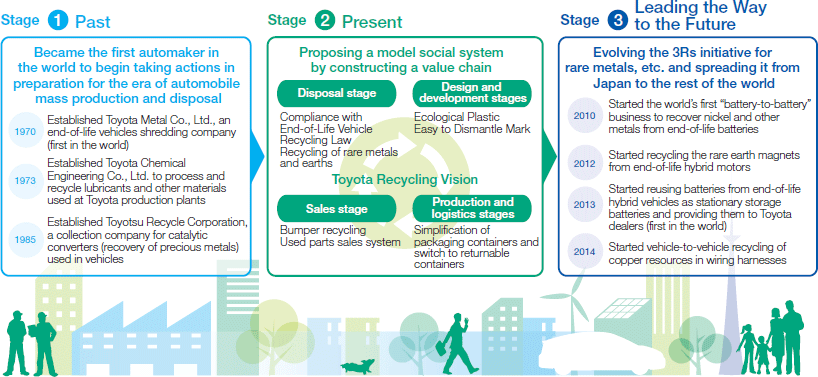 One example of this is the End of Life Vehicles Initiative. Toyota was the first automaker in the world to create an end-of-life vehicles shredding company in 1970. In 1985 they established the Toyotsu Recycle Corporation to recover metals from used vehicles. Today, Toyota complies with the End-of-Life Vehicle Recycling Law, also using recyclable materials at all stages of development, including design. Finally, Toyota utilizes a used parts sales system, and has simplified our packaging to reduce waste.
At the local level, we are upping our recycling game at Cedar Rapids Toyota. One of our salesmen, Alan Makabi, is spearheading our recycling program. Our goal is to decrease the number of not recyclable materials entering our recycling system. We created info-graphic signs to eliminate confusion when debating if an item can be recycled or not, like Styrofoam or coated disposable coffee cups. So make sure to take note the next time you visit Cedar Rapids Toyota, and help us help the environment by recycling while at our dealership.
For more information on how Toyota contributes to keeping our Earth healthy, you can read the annual Sustainability Report or visit www.toyota-global.com/sustainability/.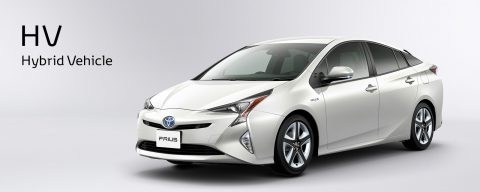 Are you interested in decreasing your carbon footprint? We have plenty of hybrid models for sale at our new dealership. Visit us in person at 1190 Boyson Rd. or take a look at what we have in stock on our new website.
Don't forget to follow us on social media to keep up with Cedar Rapids Toyota!